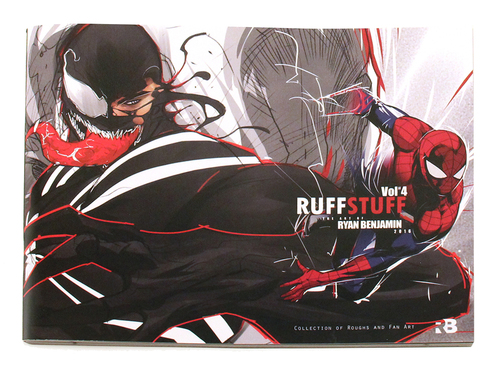 Ruff Stuff Vol. 4: The Art of Ryan Benjamin (2016)
Share this Item
Features:
Limited Edition
Signed

The Art of Ryan Benjamin (2016) is the fourth volume of a series of sketchbooks collecting rough sketches and fully illustrated fan art.
About Ryan Benjamin
A veteran in the comic book industry, Ryan has worked 20+ years penciling and inking comics professionally. Ryan has been hired on for multiple properties such as Vampire Hunter D, Batman Beyond and Overwatch. More recently he has worked on his original IP
Brothers Band
.
More Views
Options
If you would like us to stock more of this item, please contact us. Note that we may not be able to re-stock all items.
You may also consider...