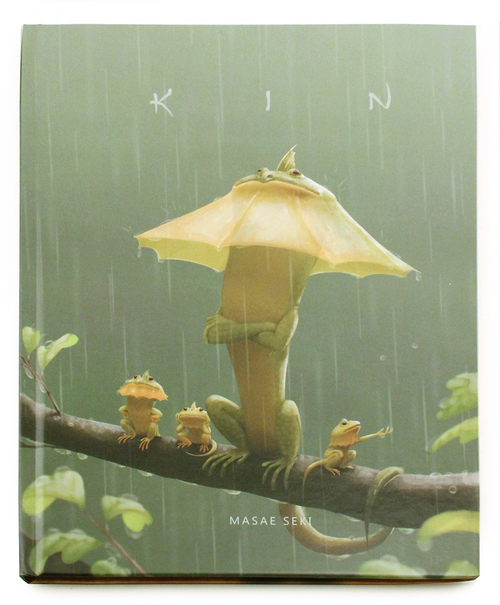 Kin by Masae
Share this Item
Features:
Limited Edition
Signed

Masae Seki's latest art book KIN celebrates the theme of family and how it comes in all shapes and sizes. Her lavish paintings of critters whether real or imaginary, captures the heart and mind in such a wonderfully warm way. The book ends with guest artists contirbuting one painting each. This includes Bobby Chiu, Kei Acedera, Daniel Arriaga, Jim Bryson, Victoria Ying, Fatemeh Haghnejad, Lucy Feng, Ellie Horie. This book is touching, inspiring and will leave you wanting to keep family close.
More Views
Options
If you would like us to stock more of this item, please contact us. Note that we may not be able to re-stock all items.
You may also consider...