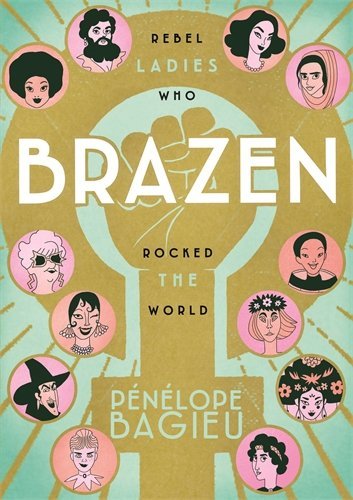 Brazen: Rebel Ladies Who Rocked The World
Share this Item
Throughout history and across the globe, one characteristic connects the daring women of Brazen: their indomitable spirit.
With her characteristic wit and dazzling drawings, celebrated graphic novelist Pénélope Bagieu profiles the lives of these feisty female role models, some world famous, some little known. From Nellie Bly to Mae Jemison or Josephine Baker to Naziq al-Abid, the stories in this comic biography are sure to inspire the next generation of rebel ladies.
This title has Common Core connections.
Options
---
If you would like us to stock more of this item, please contact us. Note that we may not be able to re-stock all items.
You may also consider...