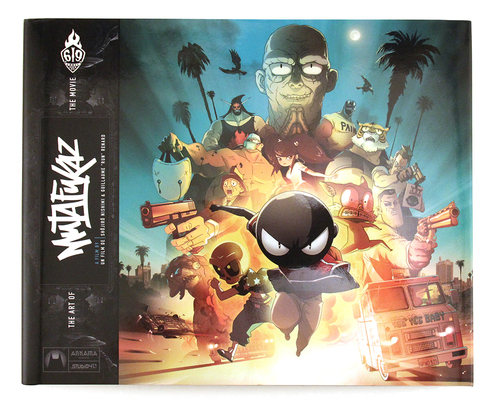 The Art of Mutafukaz The Movie
Share this Item
The official artbook of the movie Mutafukaz!

Discover behind the scenes and all the anecdotes of the production of the animated film directed by Run in collaboration with the studio 4°C (

Amer concrete, Mind Games, Berserk - the film

)



Mutafukaz was directed
by Shōjirō Nishimi
and Shinji Kimura of Studio 4°C - produced by Ankama. Discover the official artbook which offers a complete return on the making of the film and Chronologically traces all the pre-production by including the work done by the Japanese studio scene by scene.



More Views
Options
If you would like us to stock more of this item, please contact us. Note that we may not be able to re-stock all items.
You may also consider...