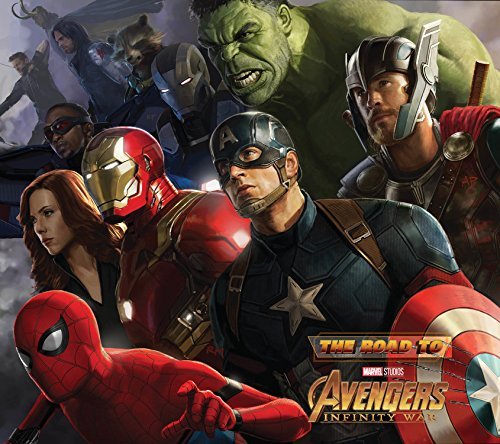 The Road to Marvel's Avengers: Infinity War - The Art of the Marvel Cinematic Universe
Share this Item
Please allow 3-5 business days for signed pre-orders to ship after the Road to Avengers: Infinity War Panel & Book Signing event on May 12, 2018. For more information on the event and option to purchase Unsigned copies/admission, please click here.
The Avengers have come a long way since they first assembled to fight off an alien invasion. The past five years have brought more and more challenges, and Earth's Mightiest Heroes have always risen to face them. But have they finally met their match in the intergalactic despot Thanos, who seeks to inflict his twisted will on all of reality? Just in time for the highly anticipated event, this keepsake volume celebrates the characters and concepts that will converge in May 2018, collecting art, interviews, and photography from films leading up to Marvel's
Avengers: Infinity War
.
More Views
Options
If you would like us to stock more of this item, please contact us. Note that we may not be able to re-stock all items.
You may also consider...