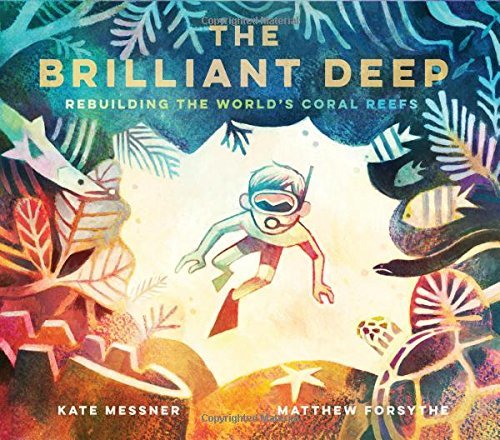 The Brilliant Deep
Share this Item
Features:
Hardcover
Limited Edition
Signed

All signed pre-orders will be shipped out Tuesday May 1st. If you'd like to purchase a copy in-person and meet Matt, he will be signing during Paintings & Picture Book Art solo exhibition, April 28th Saturday 7 PM.

All it takes is one: one coral gamete to start a colony, one person to make a difference, one idea to change the world. The ongoing efforts to save and rebuild the world's coral reefs—with hammer and glue, and grafts of newly grown coral—are the living legacy of Ken Nedimyer, founder of the Coral Restoration Foundation. Kate Messner and Matthew Forsythe tell the true story of the coral restoration pioneer in this brilliant tribute to the wonders of nature and the power of human hope.
More Views
Options
If you would like us to stock more of this item, please contact us. Note that we may not be able to re-stock all items.
You may also consider...