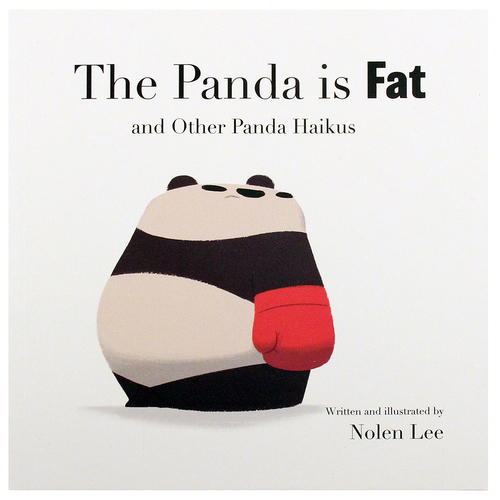 The Panda Is Fat and Other Panda Haikus
Share this Item
Features:
Limited Edition
Signed

Nolen Lee's third art book,
Pandas Is Fat and Other Haikus
is a collection of haiku poems accompanied by his tough but adorable character from Punching Pandas. Each illustration is humorous and inspirational to anyone who picks up this book. One might say, that the reader's self might be a panda too.
Nolen Lee is a freelance animation artist from originally from Portland, Oregon who is now working from Seattle. To check out more of Nolen's fun whimsical drawings, check out his website:
nolenlee.com
More Views
Options
---
If you would like us to stock more of this item, please contact us. Note that we may not be able to re-stock all items.
You may also consider...