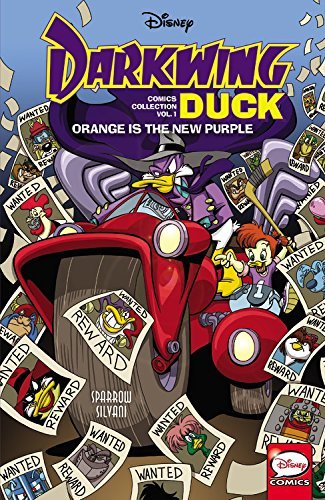 Darkwing Duck Comics Collection Vol. 1
Share this Item
Features:
Limited Edition
Signed

Signed by James Silvani & Tad Stones

Catch Darkwing Duck, Launchpad McQuack, Gosalyn, and more in this collection of issues 1–4 of the Disney Darkwing Duck comic series from Joe Books.
The Terror that Flaps in the Night clashes with a villain who may be unstoppable, and faces off with his arch nemeses Megavolt and Negaduck as they wreak havoc on the city. Don't miss the slapstick, crime-fighting adventures of the feathered protectors of St. Canard in this four-issue comics collection.
Options
---
If you would like us to stock more of this item, please contact us. Note that we may not be able to re-stock all items.
You may also consider...