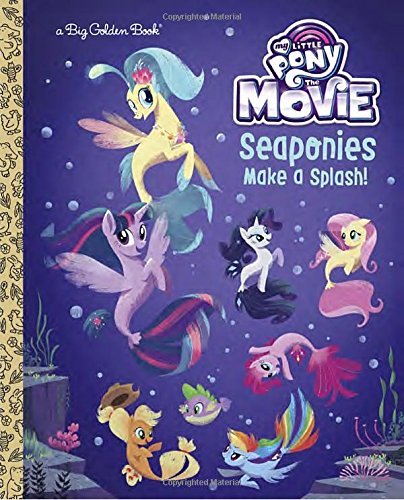 Seaponies Make A Splash!
Share this Item
Features:
Hardcover
Limited Edition
Signed

This Big Golden Book is based on the animated feature film My Little Pony: The Movie, releasing on October 6, 2017. The film centers on the Mane 6--Twilight Sparkle, Applejack, Rainbow Dash, Pinkie Pie, Fluttershy, and Rarity--as they embark on an unforgettable journey to save their home of Ponyville! Along the way, the ponies will use the magic of friendship to face new challenges and meet new friends. This beautifully illustrated hardcover storybook is perfect for children ages 3 to 7, as well as collectors of all ages!

About Drake Brodahl


An LA-based animation artist and illustrator who has exhibited in galleries across the US and Internationally. His often whimsical, character-centered paintings are evocative of mid century children's books. Best known for his work as a background painter and designer on Disney TV Show Star Vs. The Forces of Evil.



Options (Limited Stock)
You may also consider...