FREE SHIPPING ON DOMESTIC ORDERS OVER $75 (excludes framed exhibition art)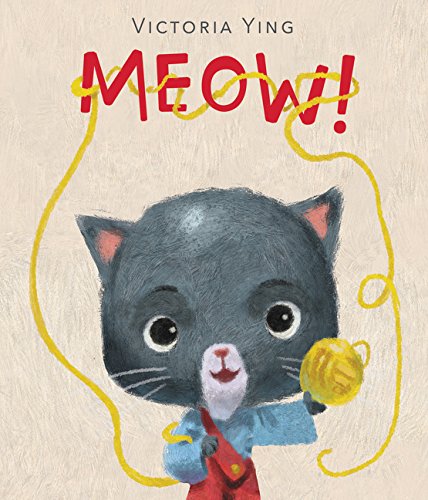 Meow!
"Ying's expressive, anthropomorphic feline family is utterly endearing, and small humans will easily recognize themselves. A charmer."—Kirkus
Meow? Meow? MEOW!
Meow! is a charming, mostly wordless picture book about a feisty young kitten who gets frustrated when her family is too busy to play.
Featuring expressive art and sparse text, this fun read-aloud will allow parents and kids to creatively tell the story by expressing just one word in lots of different ways. This sweet and clever picture book is sure to charm readers through to the final purr.
---