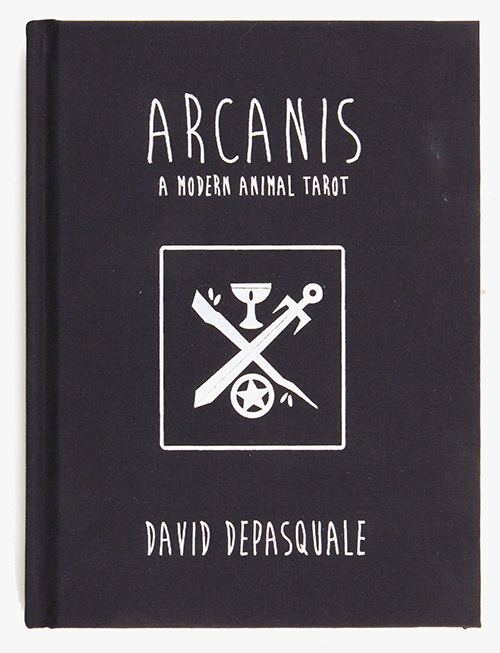 Arcanis Tarot Book
Share this Item
Features:
Hardcover
Limited Edition
Signed

The ArCANIS Tarot Art Book is a 6"x8", 168 page, full color, hardcover book, designed to accompany the deck. Complete with written interpretations and meanings of the cards themselves, as well as popular tarot spreads for multiple types of readings, this book is for both the tarot expert and the newcomer who is just beginning to learn.

About the artist:


David DePasquale is a Los Angeles based visual development artist in the animation industry. He has done work for Nickelodeon, Disney Television Animation, and is currently employed at Dreamworks, working on a new, super secret show for Netflix!



More Views
Options
If you would like us to stock more of this item, please contact us. Note that we may not be able to re-stock all items.
You may also consider...