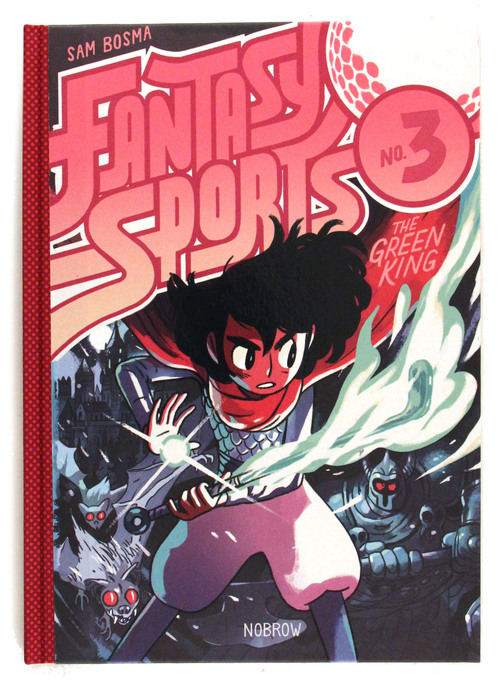 Fantasy Sports no. 3: The Green King
Share this Item
Features:
Hardcover
Limited Edition
Signed

Thanks to Sam our copies of FS3 will be signed! We're taking pre-orders for signed copies, shipping date TBA.

Wiz and Mug are back for another magical adventure as they continue their quests for the mighty Order of Mages!
Wiz has always believed in the Order of Mages as a force for good; one that works to destroy tyrants and restore peace, but it seems that may not be the case at all. Prepare for revelations and mini golf in this latest addition to the wildly successful Fantasy Sports series!
After graduating from the Maryland Institute College of Art, Sam Bosma taught in the Illustration department from 2011 to 2013 before moving to Brooklyn, NY. He won a Silver Medal from the Society of Illustrators in the Institutional category, as well as a Gold Award from Spectrum in 2013. He currently does background drawings for Steven Universe on Cartoon Network when not making comics and graphic novels of his own. He lives in Brooklyn, NY, USA.
More Views
Options
If you would like us to stock more of this item, please contact us. Note that we may not be able to re-stock all items.
You may also consider...