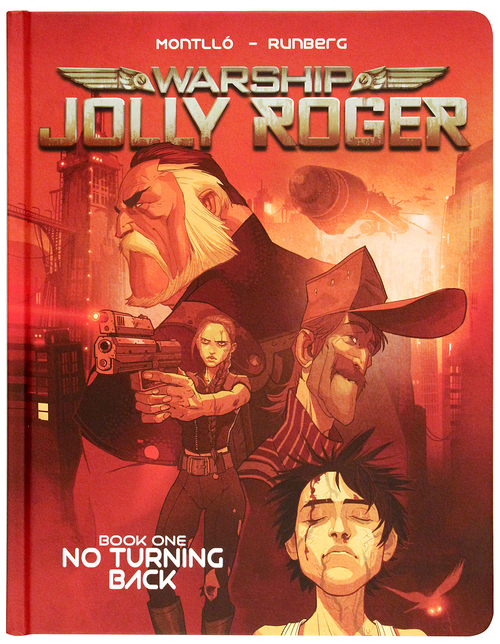 Warship Jolly Roger Book 1
Share this Item
In a gritty, star-spanning future, where mankind has colonized planets throughout the galaxy, former Confederation Commander Jon T. Munro was serving a life sentence for a war crime he was forced to commit. When a prison break runs amok, however, he seizes the opportunity to escape with a ragtag team of cons to form a small crew of pirates with one goal in mind: vengeful justice. And the first step in their plan is to steal the battle cruiser he once commanded, a state-of-the-art warship they call "The Jolly Roger".
BOOK ONE: NO TURNING BACK contains the first two chapters in this visually stunning sci-fi adventure, with breathtaking artwork by series creator Miquel Montllo and written by Sylvain Runberg(Millennium), this epic tale of space pirates and political intrigue combines the emotional depth and excitement of sci-fi favorites such as "Battlestar Galactica" and "Starship Troopers", with a visual style that leaps off the page like an animated feature film.
Options
You may also consider...