5
days left to order and receive your domestic shipments by Christmas!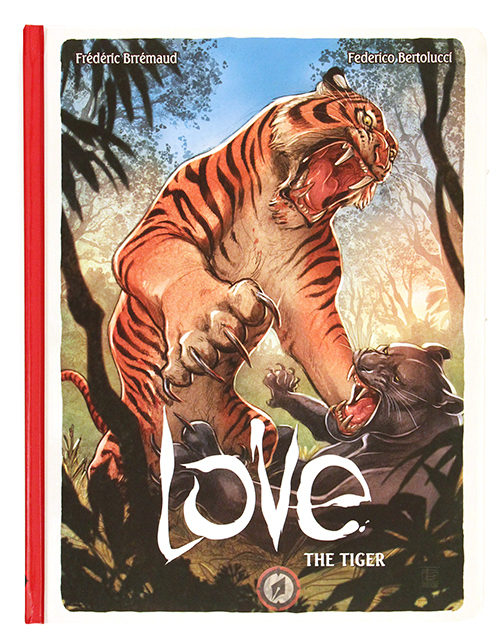 Love The Tiger
Share this Item
Height:
11.25" (28.58 cm)
Author:
Frederic Brremaud & Frederico Bertolucci
The Eisner Award and Angouloume-winning series Love: The Tiger is finally here at Nucleus. French duo Frederic Brremaud & Frederico Bertolucci blows us away with pure visual drama between animals. No talking mammals, no anthropomorphized characters. Every movement and shift in narrative is told by paintings in sequence. It is an experience worth diving into.
Options
If you would like us to stock more of this item, please contact us. Note that we may not be able to re-stock all items.
You may also consider...