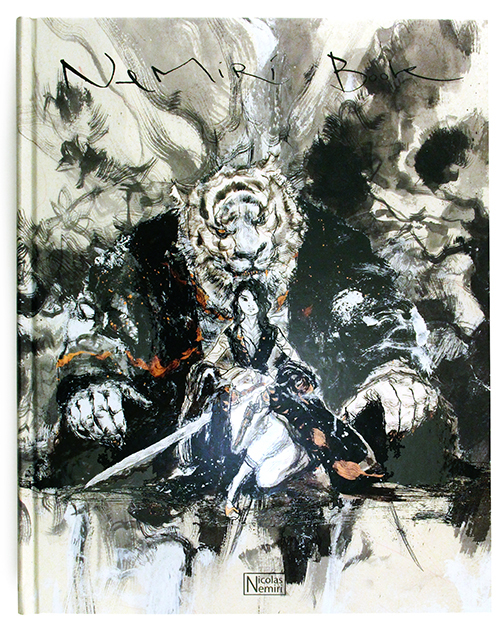 Nicolas Nemiri Art Book
Share this Item
Features:
Hardcover
Signed

"At first I thought this artist was a female
but he was not,
And at first I thought he was an Asian artist
but he was not.

He understands the sensibility of Eastern art
the best among European artists.
There is beautiful retsraint within the beauty of
neg[a]tive space and
effortless brush stroke.

The image lingers on for a long time after you're done
looking at his work."

- Foreword by Kim Jung Gi
More Views
Options
If you would like us to stock more of this item, please contact us. Note that we may not be able to re-stock all items.
You may also consider...