8
days left to order and receive your domestic shipments by Christmas!
1
days left to order and receive your international shipments by Christmas! Please email us for international shipping after December 10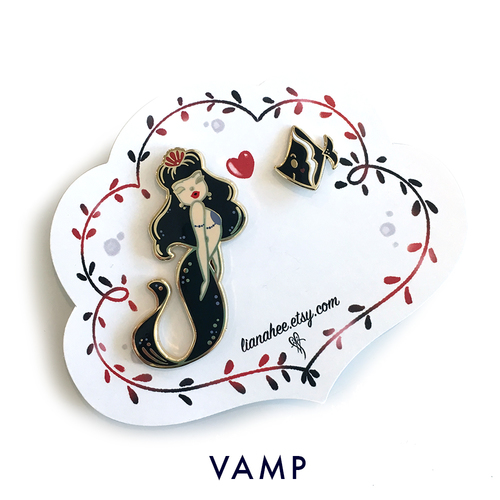 Liana Hee Mermaid Pins (enamel pin)
Share this Item
Liana Hee's popular mermies finally in enamel pin form! These sets consist of one mermaid and one sea friend for each style. Beautiful color palettes shimmer with the touch of gold lining and carefully designed with and colored for hard enamel, and a touch of stamp-technique on the lips.
More Views
Options
If you would like us to stock more of this item, please contact us. Note that we may not be able to re-stock all items.
You may also consider...