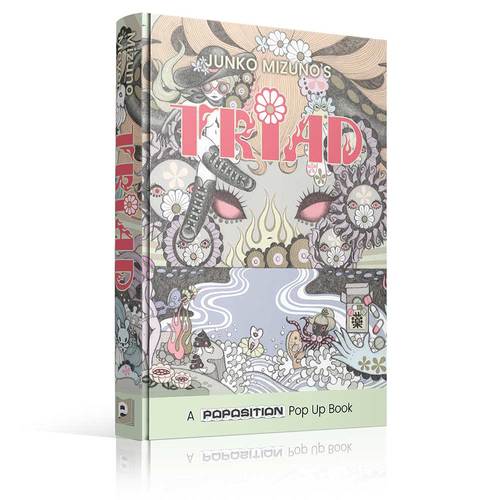 Junko Mizuno's TRIAD Pop-Up Book
Share this Item
Triad features three dimensional versions of artist Junko Mizuno's incredible style in an amazing limited edition art pop up book. In Triad, the world of Junko's three favorite characters: The Nurse, The Witch and The Wrestler comes alive in the third release from Poposition Press.
The standard edition of Triad includes five pop up spreads: Ocean, Serpent, Triptych, Mansion and Tree.
More Views
Options
If you would like us to stock more of this item, please contact us. Note that we may not be able to re-stock all items.
You may also consider...