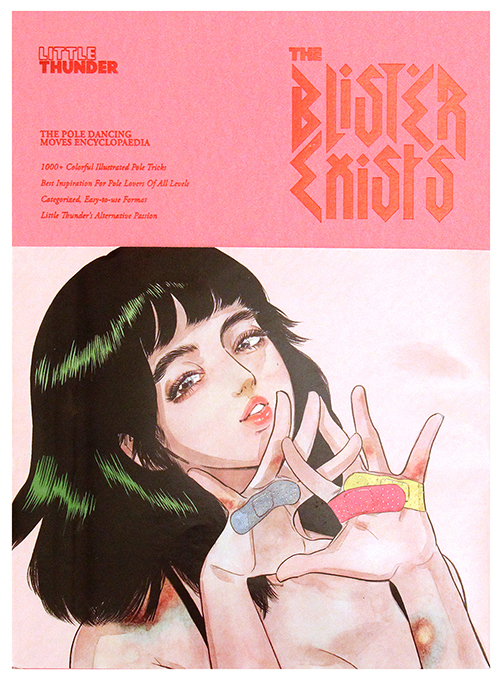 The Blister Exists
Share this Item
Features:
Limited Edition
Signed

Now SIGNED by Little Thunder!

Chinese comic artist Little Thunder debut her illustrated book for the first time with The Blister Exists: The Pole Dancing Moves Encyclopedia. This 1000-page color illustrated book is complete with move names, category, demonstrated by a different girl each time. Each character are uniquely drawn with various costumes, emphasizing that each has its own identity. To say a few words about her alternative passion, here's Little Thunder herself,

"Pole dance is a kind of dance. While some people think of pole dancing as a kind of fitness training, others think of it as something only strippers do. But what people think actually doesn't matter. Pole dancing is a means of discovering yourself. Your pole dance can display your energy and power. Your pole dance can also showcase your femininity and sexiness. It's only a choice of style. You can choose whatever form to express yourself."
More Views
Options
If you would like us to stock more of this item, please contact us. Note that we may not be able to re-stock all items.
You may also consider...