28
days left to order and receive your domestic shipments by Christmas!
21
days left to order and receive your international shipments by Christmas! Please email us for international shipping after December 10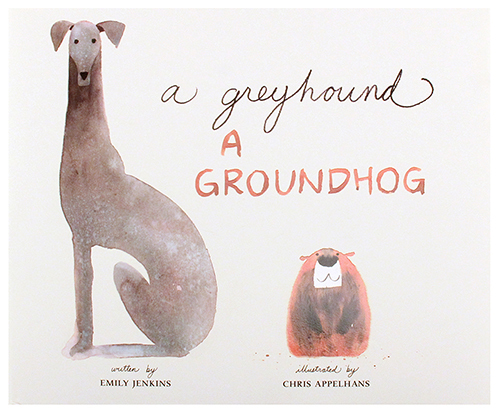 A Greyhound A Groundhog
Share this Item
From a heavyweight author and illustrator duo comes a delicious tongue twister of a picture book that features a little round greyhound and a little round groundhog.
With very spare, incredibly lively language, this is an entertaining read-aloud, with two amazing—and oh-so-adorable—characters at its heart.
When a greyhound meets a groundhog, wordplay and crazy antics ensue. The two animals, much like kids, work themselves into a frenzy as they whirl around and around one another. (
Around, round hound. Around, groundhog!
) The pace picks up (
Around and around and astound and astound!
), until they ultimately wear themselves out.
More Views
Options (Limited Stock)
You may also consider...