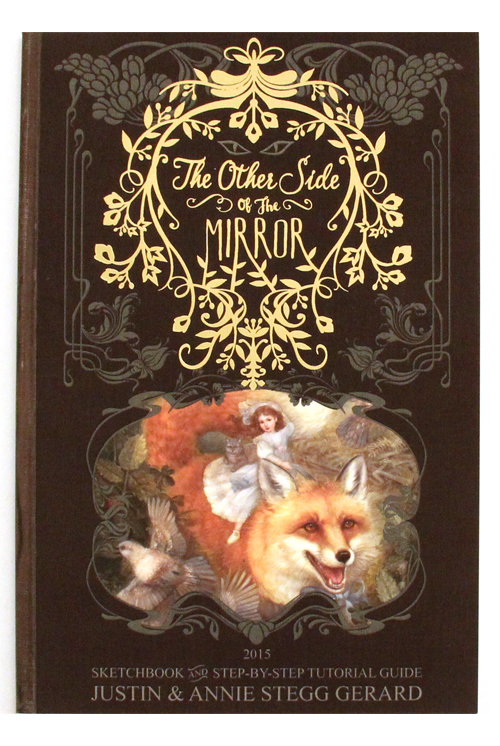 The Other Side of the Mirror
Share this Item
Features:
Limited Edition(15)
Signed

Annie Stegg and Justin Gerard brings you a limited edition sketchbook and tutorial guide to their painting and drawing process. The steps are accompanied with details on what tools and materials are used such as brush types, colors, paint medium and techniques. Their beautiful imaginitive realism sets the bar for quality paintings. However Otherside of the Mirror is not just about technicque but also the feeling and mood captured by Justin and Annie. This is the perfect guide for any painter looking to perfect their craft in imaginitive realism.

Signed in gold pen by Justin Gerard and Annie Stegg.
More Views
Options
If you would like us to stock more of this item, please contact us. Note that we may not be able to re-stock all items.
You may also consider...