8
days left to order and receive your domestic shipments by Christmas!
1
days left to order and receive your international shipments by Christmas! Please email us for international shipping after December 10
Previous Item Yuri Norstein & Francheska Yarbusova Exhibition Prints (All) Next Item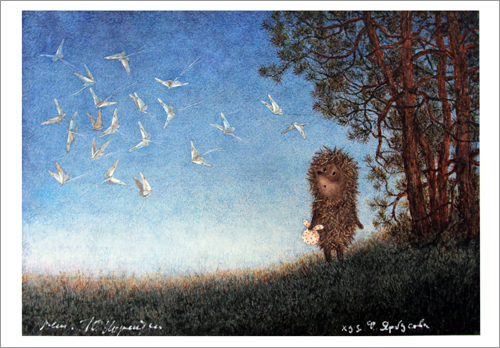 Hedgehog and Butterfiles (unframed)
Share this Item
Features:
Limited Edition
Signed

Incredibly limited stock of these special edition prints by acclaimed Soviet and Russian artist, Yuri Norstein!
Options
Out-of-Stock Limited Editions cannot be reproduced.
You may also consider...