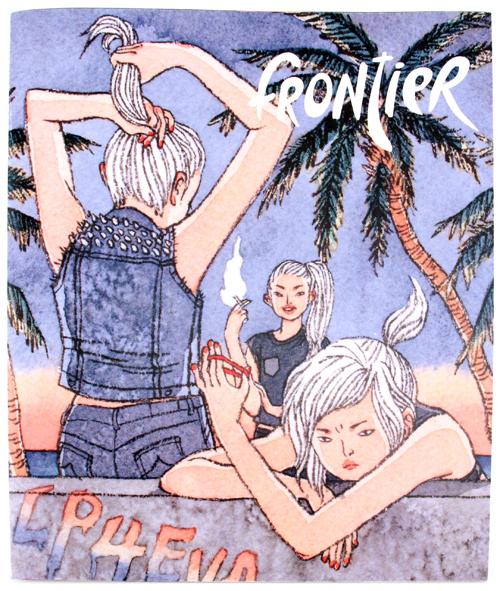 Frontier #2
Share this Item
Who are these teenage girls that have taken over the streets of Bad City, and what do they want?!
Frontier #2: Hellen Jo features 32 full-color pages of paintings, pencils, and notebook scribbling by Hellen Jo.
Hellen Jo is an illustrator, cartoonist, and "Steven Universe" storyboard artist.
More Views
Options (Limited Stock)
You may also consider...