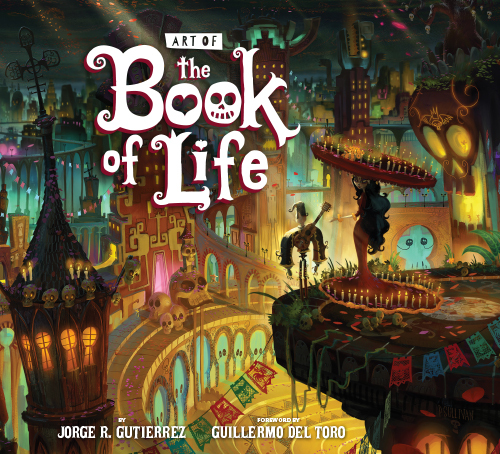 Art of Book of Life
Share this Item
Signed Pre-Orders will be shipped after special exhibition & signing event: https://www.gallerynucleus.com/gallery/730/exhibition. Please allow 3 - 5 business days of shipping and handling.

*please be aware this is the final print run of The Art of Book of Life

To determine whether the heart of humankind is pure and good, two godlike beings engage in an otherworldly wager during Mexico's annual Day of the Dead celebration. They tether two friends, Manolo and Joaquin, into vying for the heart of the beautiful and fiercely independent Maria, with comical and sometimes dangerous consequences.
* Foreword by visionary filmmaker Guillermo del Toro!
* Introduction by writer/director Jorge R. Gutierrez (El Tigre).
* Behind the scenes of one of 2014''s biggest animated features.
Options (Limited Stock)
You may also consider...