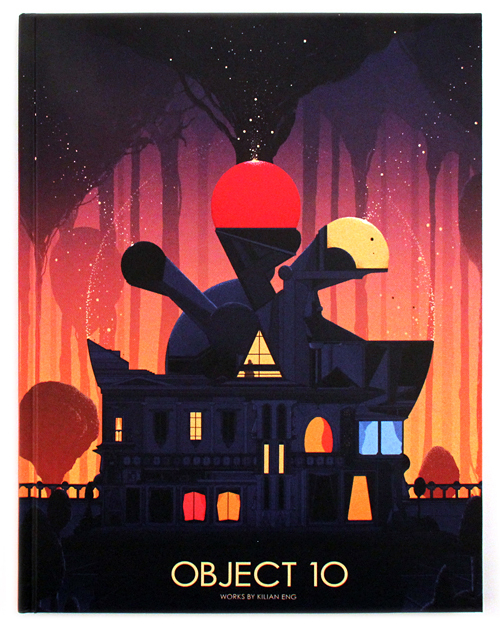 Object 10: works by Kilian Eng
Share this Item
Object 10 is the second monograph of illustration and graphic design work by acclaimed artist Kilian Eng. This lavishly produced hardcover volume reproduces his gorgeous artwork in a European album sized format. Kilian's profile has increased with recent poster designs for Jodorowsky's Dune documentary and the album cover for the Oblivion soundtrack by M83. Object 10 is a comprehensive collection of Kilian's artwork from the past year and also includes some older works that were not included in Object 5.

Prizewinning digital artist Kilian Eng (DW Design) has a Bachelor and Masters in Graphic Design & Illustration from Konstfack, University of Arts Craft & Design in Stockholm and has won numerous awards for his illustrative work. Kilian's futuristic images present dreamlike worlds where the environment plays a great role. Many of these sequences present visual stories, without any text. This is connected to his growing interest in theatrical mise-en-scène and set design for film. He is fascinated with the details that can create these imaginative worlds; colors and lighting, dimensions and sounds. His inspiration comes from classic and futuristic architecture, surrealism, science fiction, as well as the different elements and shapes in natural and urban landscapes.


More Views
Options
If you would like us to stock more of this item, please contact us. Note that we may not be able to re-stock all items.
You may also consider...