8
days left to order and receive your domestic shipments by Christmas!
1
days left to order and receive your international shipments by Christmas! Please email us for international shipping after December 10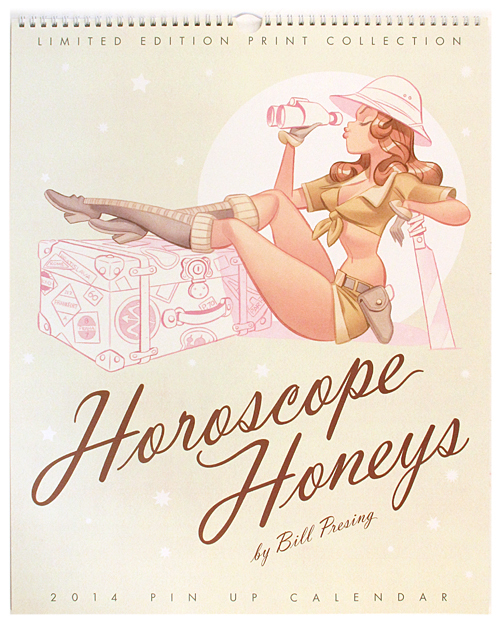 Horoscope Honeys: a Bill Presing Print Set
Share this Item
Features:
Limited Edition
Signed

The pin-up calendar is a classic art medium. With horoscopes as the main theme, artist Bill Presing illustrates sultry, sporty, sweet, sexy and other astrological qualities through a personified cheescake retro cartoon lens.


Poster print images will not be reproduced in other format
Oversized calendar printed at 18 x 14.5 inches
Perforated pages make the poster prints easy to remove and frame
Development sketches on the back of each page
All calendars purchased from Nucleus are signed by Bill Presing
More Views
Options (Limited Stock)
You may also consider...