Previous Piece Look At This, Look At That: A Tribute to Dr. Seuss (All) Next Piece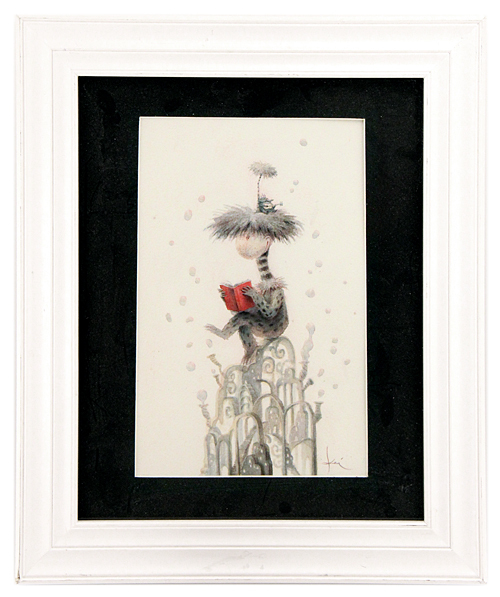 Reading Time
Share this Item
Art Height:
11.0" (27.94 cm)
Art Width:
8.0" (20.32 cm)
Medium:
Gouache on watercolor paper
As every other childhood, mine had a good dose of reading Dr.Seuss books so when asked to paint something in tribute to Dr.Seuss, the joy of reading a book developed in my head. Not an iPad or Kindle. Those are great as well. I love my iPad but there's something special about sitting with a nice book that has real pages and doesn't need electricity.
More Views
Options
I want this as a print!
We can't promise prints for every piece, but if the interest is high, it may be an option.