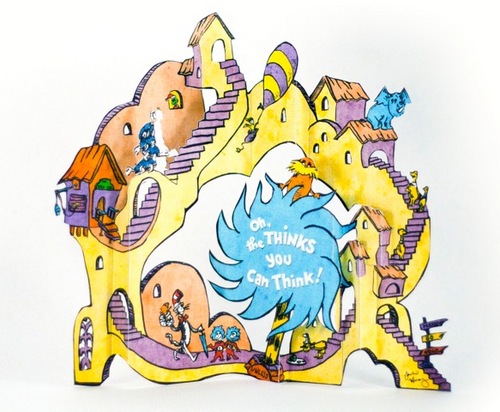 Dr. Seuss Pop-Up
Share this Item
Paper Type:
Watercolor Paper
Features:
Limited Edition(50)
Signed

This colorful free-standing pop up features some of Dr. Seuss' most popular characters. Signed & numbered by the artist, this limited edition is a unique keepsake for any fan. It's a positive message to make you smile and warm your heart.
More Views
Options
Out-of-Stock Limited Editions cannot be reproduced.
You may also consider...