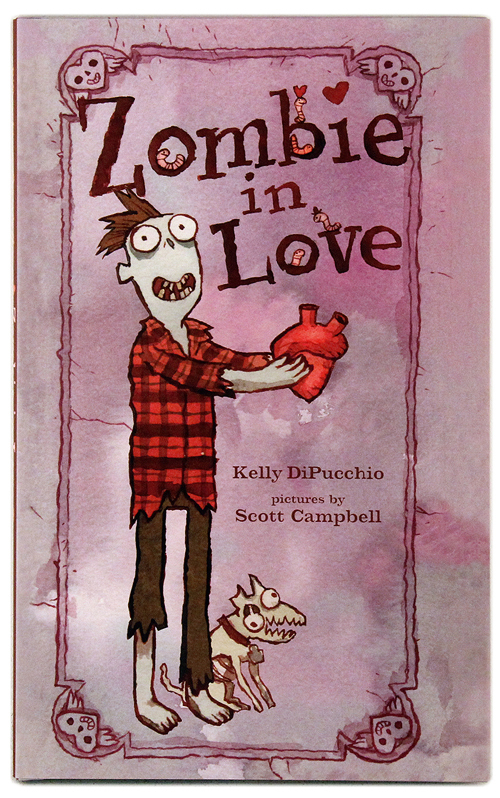 Zombie in Love
Share this Item
Height:
11.25" (28.58 cm)
Mortimer is looking for love. And he's looking everywhere! He's worked out at the gym (if only his arm wouldn't keep falling off). He's tried ballroom dancing lessons (but the ladies found him to be a bit stiff). He's even been on stalemate.com. How's a guy supposed to find a ghoul? When it seems all hope has died, could the girl of Mortimer's dreams be just one horrifying shriek away? Written by Kelly DiPucchio with illustrations by Scott C


Join us for the upcoming artist signing and exhibit with Scott C. More details
More Views
Options


Scott Campbell (Scott C) is a maker of paintings, illustrations, comics, kid's books and video games. He studied illustration at the Academy of Art in San Francisco, focusing on comic and children's book illustration. Soon after graduating, he began at Lucas Learning as concept artist on children's video games. Four years later, he joined Double Fine productions as Art Director on such games as the critically acclaimed Psychonauts and Brutal Legend. Alongside this career in games, he has published numerous comics and created paintings that have appeared in galleries and publications around the world. Some of his most notable projects include the GREAT SHOWDOWNS series, "Igloo Head and Tree Head" series, Double Fine Action Comics, Hickee Comics, the Zombie In Love children's book, and Psychonauts and Brutal Legend with Double Fine Productions. Scott lives in New York City.
You may also consider...