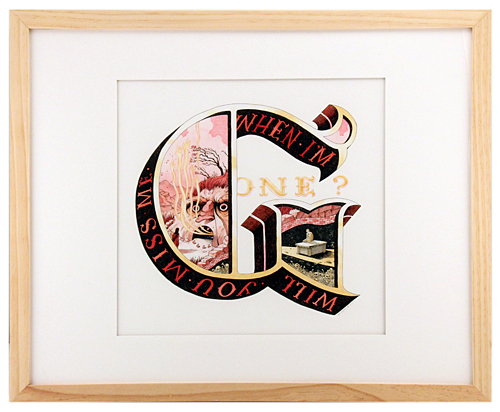 Will You Miss Me When I'm Gone?
Share this Item
Art Height:
16.0" (40.64 cm)
Art Width:
20.0" (50.8 cm)
Medium:
Pen, ink, and acrylic
More Views
Options
John Hendrix is an acclaimed illustrator whose work has garnered many accolades including the Society of Illustrator's Silver Medal in 2006 and 2008, the 3x3 Gold Medal in sequential illustration, and the SILA Silver Best of Show Award. Hendrix's work has appeared in publications, including Entertainment Weekly, The New Yorker, Esquire, and Time Magazine. He has also designed book jackets for Random House, HarperCollins, and Penguin Books. His client list consists of ESPN/ABC, NBA and Travelocity. In addition to editorial and publishing work, Hendrix currently teaches illustration and communication design at Washington University in St. Louis.
I want this as a print!
We can't promise prints for every piece, but if the interest is high, it may be an option.