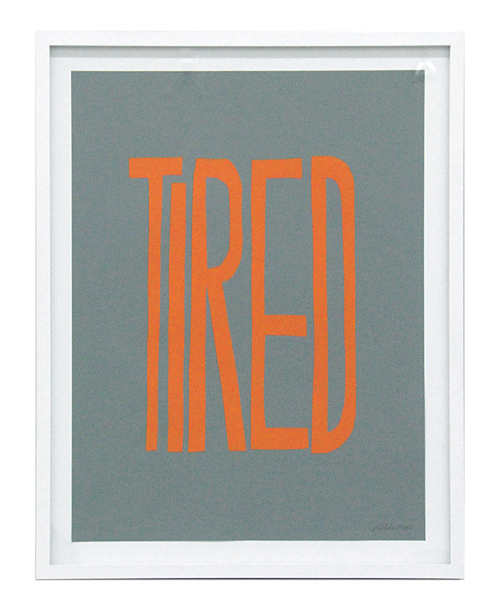 TIRED
Share this Item
Art Height:
30.0" (76.2 cm)
Art Width:
24.0" (60.96 cm)
Art Depth:
3.0" (7.62 cm)
More Views
Options
Ashkahn Shahparnia is a professional artist and graphic designer who established ASHKAHN Studio + Company in 2009. Shahparnia received his BFA in Fine Arts from Otis College of Art & Design in 2006. In 2010, he was nominated for Print Magazine's "Top 20 Under 30" new visual artists. His impressive list of clients includes Capitol Records, NBC, TBWA\Chiat\Day, and Vice Magazine. Shahparnia lives and works in Silverlake, California.
I want this as a print!
We can't promise prints for every piece, but if the interest is high, it may be an option.