Previous Piece At the Mountains of Madness: A Tribute to the Writings of Lovecraft (All) Next Piece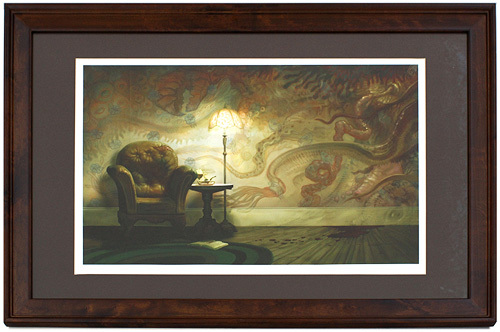 Creeping Suspicion
Share this Item
Art Height:
14.5" (36.83 cm)
Art Width:
22.5" (57.15 cm)
Frame Height:
22.5" (57.15 cm)
Frame Width:
33.5" (85.09 cm)
Features:
Framed
Limited Edition(5)
Signed & Numbered on Piece

More Views
Options
Jon Foster is a freelance illustrator, penciler, and sculptor. His previous works include illustrations for book covers and comics such as Star Wars and Buffy the Vampire Slayer.
If you are interested in a print of this piece, please click here.