5
days left to order and receive your domestic shipments by Christmas!
Previous Piece At the Mountains of Madness: A Tribute to the Writings of Lovecraft (All) Next Piece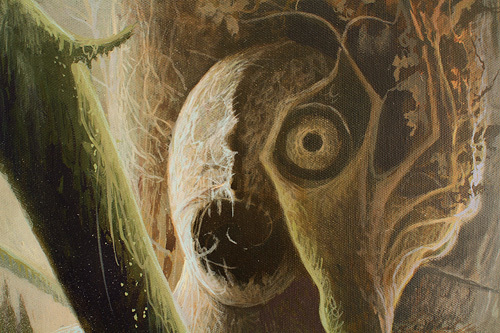 The Dream Quest of Unknown Kadath 1
Share this Item
Art Height:
16.0" (40.64 cm)
Art Width:
20.0" (50.8 cm)
Art Depth:
1.0" (2.54 cm)
More Views
Options
August Hall was born in Albuquerque, New Mexico. He moved to Pasadena California to attend Art Center College of Design. After graduation his career began as a sketch artist for Warner Brothers Animation, Dreamworks, and Pixar. August loves picture books more than anything so he has shifted his focus on editorial illustration. His work can be seen on the covers of Gregor the Overlander for Scholastic Books, Keeper from Simon and Schuster, and Merlin's Dragon from Penguin.