Visit our

shop & gallery (12pm - 8pm daily, closed on Mondays)


May Ann Licudine has carved her story out of trees.

Quite literally, the artist from La Union, Philippines has hollowed out sections of tree wood for several of her pieces to be featured in this weekend's solo exhibition: Babu's Daydream. We spoke with MALL—as she is known in the art world—about the characters in her show, specific mediums she gravitates to, overcoming challenges and much more!
---
Nucleus: Hi MALL, thanks for taking the time out of your busy schedule to chat with us.
MALL: No problem, thanks for sending me questions!
Nucleus: We've been excited to hear your answers! To begin, let's talk about the title of your solo show: Babu's Daydream. Would you consider Babu your alter ego?
MALL: Yes, absolutely.




NUCLEUS: It's an evident connection considering how whimsical you both appear to be. We noticed that Babu and Abu are recurring characters in many of your pieces—can you tell us a bit about their story?
MALL: They are my personal characters who explore mysterious forest places and dreams, discovering odd and weird creatures along the way... Just like the comics of Winsor McCay's Little Nemo in Slumberland, but with a mostly forest-themed motif.
NUCLEUS: We sensed a sort of Winsor McCay-an vibe to those two. You seem to be big on forests! Is there something characteristically unique about creating art on tree wood that makes it a special canvas to work on?
MALL: For my wood art, the paint actually absorbs faster. My new pieces involve washi tape art on resin-covered wood!

NUCLEUS: From the looks of it, you've figured out a way to make all the different mediums work in harmony. Which is your favorite medium? Do you import your washi tapes from somewhere specific or shop locally for it, perhaps?
MALL: Oh, my favorite medium is pencil on paper because it's easier and more comfortable to use! Yes, I purchased washi tapes from different online shops like Rakuten Japan, Pinkoi and Etsy. Oh gosh, I'm not sure how many washi tapes I have, too many to count, haha...
NUCLEUS: Maybe your next show with us can be nothing but washi tape. Let's switch gears for a bit: what's the most challenging part of your art process?
MALL: Mmmm, the most challenging part of being an artist is to try and push the barriers, to come up with new and thrilling mediums to create something that will make a difference in people's lives... which will make them want to dream and connect to that piece. The whole purpose of art is to make people discuss what they saw and analyze it at all levels.
Also... Making sculptures. Sometimes I make mistakes during my art process, but at least I can fix them again!
NUCLEUS: We agree that art is about making a connection—about making people have a conversation about the art—and that this can be tough to do! Here's another fastball: What's the most difficult thing you've ever done in your life?
MALL: Major depression, suicidal disorder and crazy health issues like this:

NUCLEUS: Looking at this illustration evokes so many emotions that we can't imagine how it must've been to go through all of that. We're so glad that you're doing better now MALL!
There's a common thread throughout the pieces in your exhibition and it's that they all seem infused with personal energy, with a variety of emotions which are clearly motivated by your life. How have your health challenges affected or influenced your artwork?



MALL: Well, my very first health challenge that influenced me would be my inborn hearing deficiency. Having a hard time interpreting the things around me, pictures, images and symbols helped me a lot since they are easier to understand compared to words. Art became my foundation, strength, and it destroyed communication barriers to my social life.
I suffered from my major depression / suicidal disorder again when I had serious health issues; I felt quite paranoid, hopeless and negative. My good friends visited me at the hospital and gave me a new sketchpad, pencil and colored pencils. So I tried to draw art during my recovery period, which made me focus on positivity, bravery, and motivation. It became my outlet for my inner thoughts and emotions.
And yeah, I surprisingly noticed that my style seemed improved; maybe because I was way too serious about focusing on art, haha.
NUCLEUS: It's probably safe to say that you wouldn't be the same person you are today had you not gone through these trials and hardships. When all is said and done, maybe the only things we really need are good friends and a good sketchbook!
Switching gears yet again: we know that dreams, nightmares, nature and folk music are things that heavily inspire you… Are there specific examples which you'd like to share with us?
MALL: Sometimes I draw/paint my dreams and nightmares if I remember them—I then add my characters like Babu and Abu, creating a world for their adventures! As for inspirations, I am extremely inspired by one of my favorite "surrealistic" movies, Dreams by Akira Kurosawa. The scenes were beautiful and eerie.
NUCLEUS: That beauty and eeriness definitely translates into your work. Akira Kurosawa seems to be a point of fascination for several of us then... So many films (he directed around thirty), so little time!
Some of us here at the gallery are Filipino, one of the things that excites us about you as an artist is the fact that you're vocal about your roots! Have you ever considered doing art that taps into your Filipino heritage or Philippine culture in general?
MALL: Wow, so happy to know that Filipinos work at Nucleus—say hi to them for me! :) Yes, in fact, I have worked on artworks / commissioned commercial work about the Philippine culture in the past... But as of this moment, no.
NUCLEUS: Last but certainly not least, what are you most proud of?
MALL: I'm really proud of myself. Even with all the hardships—physically, emotionally and mentally—I was able to endure and face them; none of this would have been possible without the help and support of my family, relatives, friends and my boyfriend, who never gave up on me.



NUCLEUS: We're really proud of you too, MALL. Keep pushing boundaries and daring us to dream.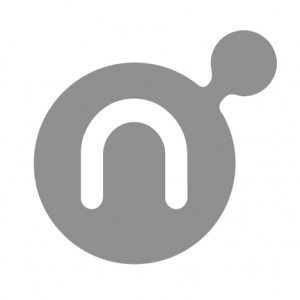 ---
---
---
---
---