Apr 04, 2012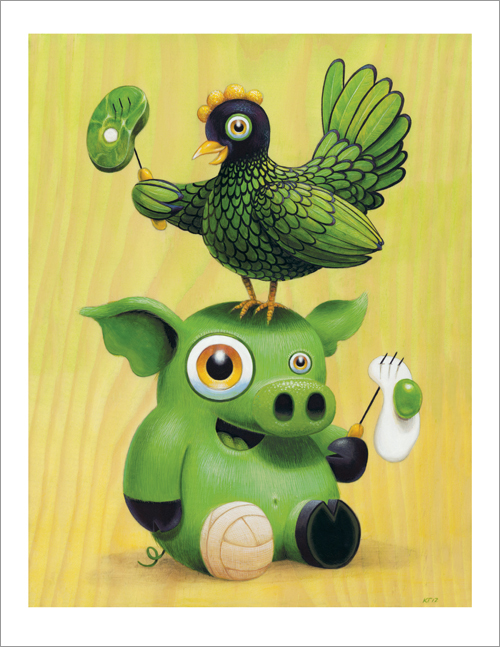 Nucleus is pleased to present three new Cuddly Rigor Mortis prints! "Thank You, Thank You!" pays tribute to Dr. Seuss' Green Eggs and Ham through her own morbid interpretation, while her other two prints, "Daffodown Dilly" and "It's a Trap," continue to showcase her floral characters and penchant for off-beat humor. Get yours now!
About the Artist
In late 2005, Kristin Tercek started Cuddly Rigor Mortis, LLC and began handcrafting plush characters of her own design. The Cuddly characters quickly gained popularity, her work having been featured in a number of international publications and galleries. Since then her works have extended beyond the plush design, encapsulating a range of characters including food, real and imaginary animals, and charming botanicals.
Comments
Post a Comment
LOCATION
NUCLEUS FLAGSHIP
210 East Main St
Alhambra CA 91801 (Map)
Store 626.458.7482
Gallery 626.458.7477
MON: closed
TUES - SUN: 12pm to 8pm
NUCLEUS PORTLAND
1445 SE Hawthorne Blvd.
Portland OR, 97214
Phone: 503.231.2702
NEWSLETTER
©2020 Nucleus Studios, Inc. All Rights Reserved.

SOCIAL
#GALLERYNUCLEUS