Feb 02, 2012

BLISS


Straddling the line of figurative and abstract, beautiful and grotesque, artist Lux Xzymhr's angel's are the product of contradictions. Composed of flowing lines, some harsh and dense while others remain light and whimsy, her works display an intuitiveness that is both organic and well considered in its design. Lux describes her creative process as a "selfish act":

"When I'm drawing I'm not thinking about what I want to say to anyone. Creating is communication with myself. If I didn't do it, I would go insane."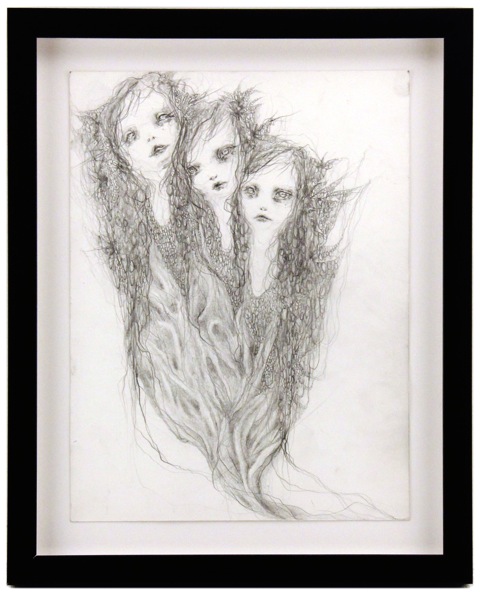 Sing Sing Sing, Oh Lil One


For her very first Los Angeles exhibition, Lux has created a collection of eight visually striking and emotionally stirring pieces bursting with expressive line work. Join us at Saturday's dual opening reception of Line Weight and Carved Complexities to check out Lux Xzymhr's creations up close and personal!



Comments
Post a Comment
LOCATION
NUCLEUS FLAGSHIP
210 East Main St
Alhambra CA 91801 (Map)
Store 626.458.7482
Gallery 626.458.7477
MON: closed
TUES - SUN: 12pm to 8pm
NUCLEUS PORTLAND
1445 SE Hawthorne Blvd.
Portland OR, 97214
Phone: 503.231.2702
NEWSLETTER
©2020 Nucleus Studios, Inc. All Rights Reserved.

SOCIAL
#GALLERYNUCLEUS