Feb 01, 2012 posted by: Nucleus

Grizzly Bear

Brooks Salzwedel is a locally based illustrator and accessories designer whose works center around the opposition between nature and technology. This clash of two extremes is conveyed through dreamlike landscapes, floating islands and ghostly silhouettes. With intricate layerings of resin, tape and graphite, Brooks has created five delicate yet powerful pieces for our upcoming exhibition: Line Weight.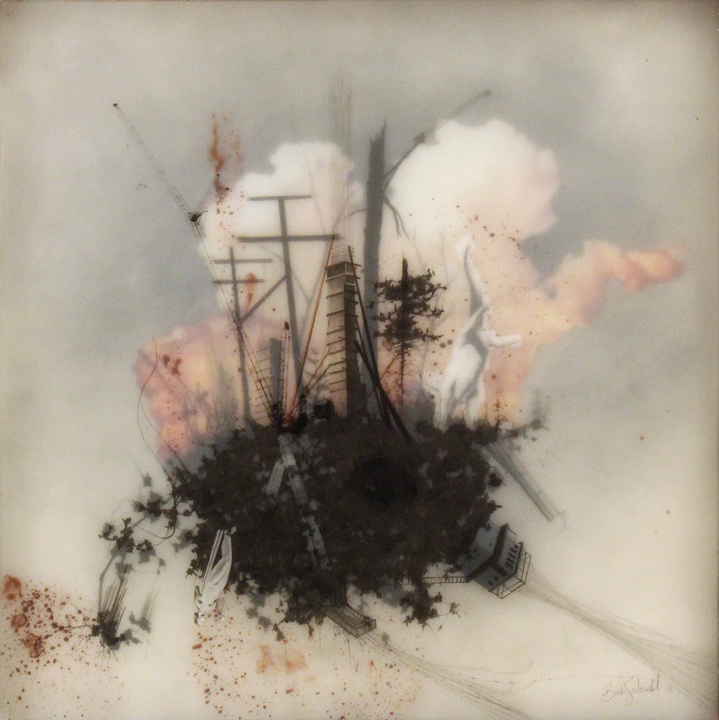 The Dinosaur and The Statuette


"The five pieces I made for the Line Weight show are a little more illustrative than most of my past works. As opposed to an eerie landscape, I made a focus on graphic animals like eagles, a dinosaur or even a simple statue."


To enjoy all five captivating works from Brooks, join us for the opening reception of Line Weight this Saturday!

Comments
Post a Comment
LOCATION
NUCLEUS FLAGSHIP
210 East Main St
Alhambra CA 91801 (Map)
Store 626.458.7482
Gallery 626.458.7477
MON: closed
TUES - SUN: 12pm to 8pm
NUCLEUS PORTLAND
1445 SE Hawthorne Blvd.
Portland OR, 97214
Phone: 503.231.2702
NEWSLETTER
©2020 Nucleus Studios, Inc. All Rights Reserved.

SOCIAL
#GALLERYNUCLEUS