Draw the Line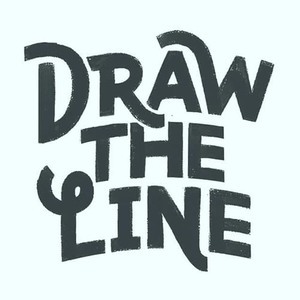 Draw the Line
February 5, 2017
Opening Reception / Feb 5, 6:00PM - 9:00PM
17 days away

view pieces
add to calendar (.ics)
share this event
Nucleus and Draw the Line will be hosting a one night only silent auction charity event! All of the proceeds and donations will go to the ACLU directly. Pieces will be available to view online and bids will start as low as $100! Bids will need to be placed in person only. Call-ins will be available on a limited basis.

The silent auction will be from 6:00 - 9:00 PM PST. Bidding will end at 9:00pm sharp.

*Live demos and other fun activities to be announced.

FEATURING ART BY:
Dice Tsutsumi
Victoria Ying
Clio Chiang
Katy Wu
Tuna Bora
Brittney Lee
Linda Yingjue Chen
Lily Williams
Domee Shi
Carrie Liao
Assaf Horowitz
Mingjue Helen Chen
Seonna Hong

*More artists to be announced!

SILENT AUCTION INSTRUCTIONS:
- Bidders will need to fill out an information form be assigned a bidding number.
- Each piece will have a bidding sheet underneath to write bids on.
- Starting bids will be at $100 and can only be raised by increments of $20 or more.
- In the case that there are two competing bidders at the last minute, bidders will be asked to submit a blind bid to avoid conflict.

CALL-IN BID INSTRUCTIONS:
- Please fill out this form to be assigned a bidding number.
- Each artist/piece will be assigned a call-in number for bids to be placed.
- Call the number assigned for the piece you are interested in with your bidding number.
- Call-in winners will be notified immediately for payment after the auction closes. If the call-in bidder does not respond, the piece will be awarded to the next highest bidder.

*More details for the silent auction will be posted soon!


ABOUT Draw The Line:
Draw the Line is a fundraiser by artists who wish to protect and continue to fight for the hard won progress of human rights and civil liberties of all Americans, regardless of gender, race, orientation, religion or party affiliation.
As members of the creative community, we would like to use our craft to contribute to the preservation of freedom for all. When discriminatory rhetoric becomes a large part of mainstream American politics, we must take responsibility for the safety and rights of our fellow citizens and we must Draw the Line.

https://www.facebook.com/drawthelinefund/
https://www.gofundme.com/draw-the-line-fundraising