10
days left to order and receive your domestic shipments by Christmas!
3
days left to order and receive your international shipments by Christmas! Please email us for international shipping after December 11
Little Golden Tales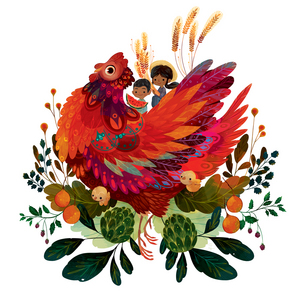 Little Golden Tales
January 18, 2014 - February 9, 2014
Opening Reception / Jan 18, 7:00PM - 10:00PM


view pieces
view photos
share this event
An international roster of talent re-imagines the unforgettable stories, illustrations, and metallic-spined covers of the world's most recognizable collection of children's books. The result is a delightful body of work certain to charm your inner child! Join us in celebrating the classic tales that colored our childhoods with infinite imagination and limitless adventure.


OPENING RECEPTION HIGHLIGHTS
8pm: Artist Becky Dreistadt will be signing copies of her book, Tigerbuttah!
9pm: Free raffle prize drawing
Complimentary refreshment

Jared Andrew Schorr


Exhibiting Artists
Alina Chau
Allison Hoffman
Andrew Kolb
Becky Dreistadt
Chuck Groenink
Corinne Reid
Diana Sudyka
Drake Brodahl
Eren Blanquet Unten
Misteregg
Israel Sanchez
Jackie Huang
Jared Andrew Schorr
Jeremiah Ketner
Jerrod Maruyama
Joey Chou
Kenard Pak
Leo Espinosa
Loren
Lorena Alvarez
Maxime Mary
Michelle Romo
Nikolas Ilic
Olga Stern
Pakoto Martinez
Renata Liwska
Sadie Figueroa
Seb Mesnard
Sophie Guerlais
Steve Lambe
Victoria Ying
Top images by Lorena Alvarez Gomez and Jackie Huang