Larvae by Jeremy Enecio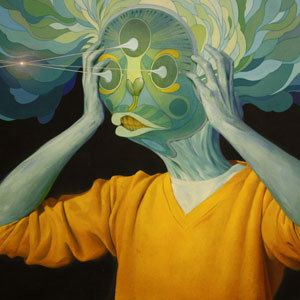 Larvae by Jeremy Enecio
June 9, 2012 - July 1, 2012
Opening Reception / Jun 9, 7:00PM - 10:00PM


view pieces
press release
share this event
Simultaneously featured in our Atrium Gallery:

Hollow Thoughts: A Skull Show
June 9, 2012 - July 1, 2012
Opening Reception / Jun 9, 7:00PM - 10:00PM


view pieces
view photos
share this event
There are moments in all of our lives that become pivotal. A period of time that alters our perspective and perhaps even our direction in life. From the death of a loved one to finding or losing faith. Meeting your greatest love or struggling with your deepest sorrows. These rites of passage define you going forward. The marks you leave behind impact how others see you and how you understand yourself.
Nucleus is proud to once again showcase a series of new works by the evolving talent
Jeremy Enecio
.
About the Artist:
A graduate from the Maryland Institute College of Art, Enecio often uses folklore as a foundation for his works employing dark atmospheric colors which create climates that are both haunting yet poignant. His work has been featured in several publications including
Spectrum, Bl!sss Magazine, ImagineFX
, and
Playboy
.
Like a Cloud II
| Acrylic & oil on paper | 12" x 10"
Inner Self, Outer Self
| Acrylic & oil on paper | 20.5" x 15"