Art of Star Wars: The Last Jedi Book Signing & Panel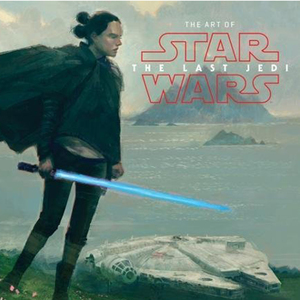 Art of Star Wars: The Last Jedi Book Signing & Panel
January 13, 2018
Opening Reception / Jan 13, 12:00AM - 12:00AM
50 days away

add to calendar (.ics)
share this event
Gallery Nucleus is pleased to welcome special guests to talk about their work on Star Wars: The Last Jedi. Join us
Saturday January 13, 2018
as these talented artists share stories behind-the-scenes and sign the official Art of Star Wars: The Last Jedi art book. Bring your questions for the Q&A.
Featured Artists:
Phil Szostak - Author
James Clyne - Senior VFX Art Director
Christian Alzmann - Concept Artist

Event Schedule:
2:00 - 3:00 Artist Discussion Panel
3:00 - 3:30 Q & A (moderated by Phil)
4:00 - 5:00 Book Signing
..more information to be announced.