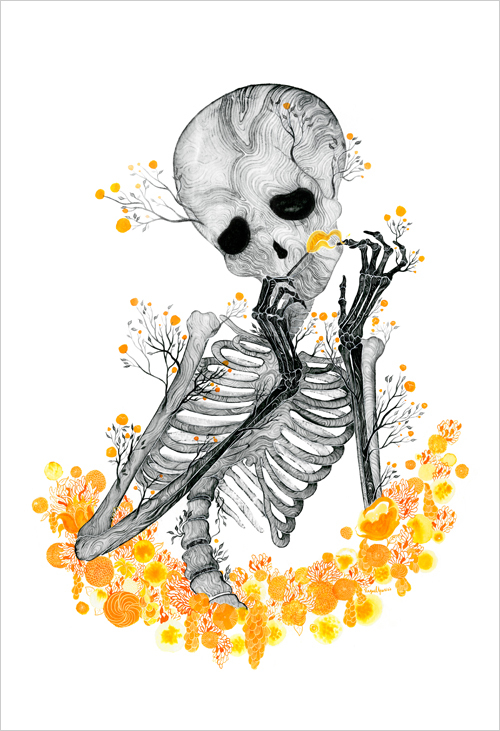 Woody
Share this Item
Paper Type:
Watercolor Paper
image size 11.5 x 15.7 inches
More Views
Options
Raquel Aparicio was born in Ávila ( Romania) with her twin sister 26 years ago. After spending a few years in Edinburgh she went to Spain to study illustration and also attended one year of the illustration Academy in Florida. She is still deciding where she wants to live. In 2006 she started illustrating as a pro working for magazines, books and advertising for clients such as The New York Times, Rolling Stone, Elle, Wendy´s and Nokia.

"I try to tell different stories with my drawings. I try to connect with the viewer telling tales. Some of the pieces (the cat drawings) came from a book published in Spain, the story by the great french writer Émile Zola was beautiful and really inspiring. The rest of the pieces are personal work, some of them published." - Raquel Aparicio

You may also consider...