23
days left to order and receive your domestic shipments by Christmas!
16
days left to order and receive your international shipments by Christmas! Please email us for international shipping after December 10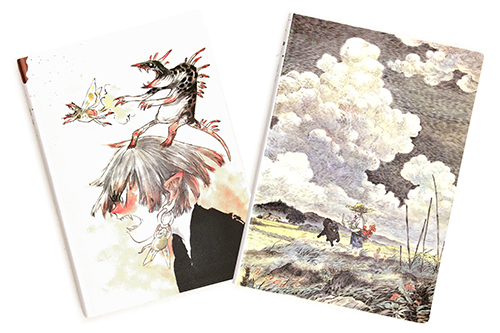 The Ink of Wild Set (Zao Dao) 野作
Share this Item
Features:
Limited Edition

The Ink of Wild Set consists of two books by Chinese artist Zao Dao. Her first book is a 144-page illustrative book of fantastic brush work including portraits of her characters in gaze, expressionistic landscapes and fun bizarre creatures. The second book is 184-page comic collection of stories about childhood and fantasy. Both books have flexible cover and binding. Please note that the comic is in Chinese.

Books will not be sold separately.
More Views
Options
If you would like us to stock more of this item, please contact us. Note that we may not be able to re-stock all items.
You may also consider...