5
days left to order and receive your domestic shipments by Christmas!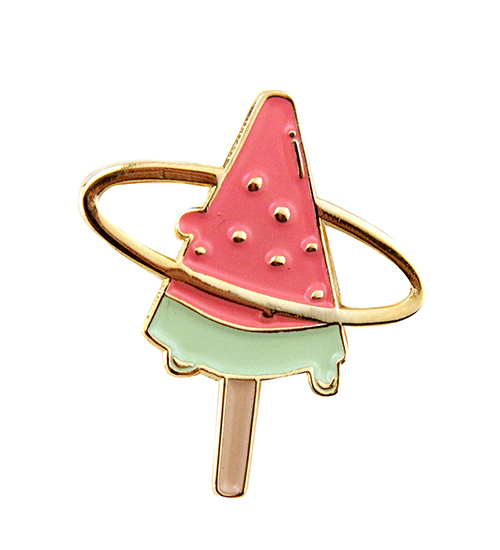 Suika Bar (Watermelon) Enamel Pin
Share this Item
Art group Uchuu Summer released their first ever enamel pin in the form of a Watermelon-ice cream called Suika Bar, frequently seen in their designs. It is the "symbol of summer, and an essential part of our universe".

- 1" tall
- gold plating
- soft enamel
- metal clasp





Options
If you would like us to stock more of this item, please contact us. Note that we may not be able to re-stock all items.
You may also consider...