8
days left to order and receive your domestic shipments by Christmas!
1
days left to order and receive your international shipments by Christmas! Please email us for international shipping after December 11
Previous Piece Final Fantasy X/X2 HD Game Launch Exhibition / Signing (All) Next Piece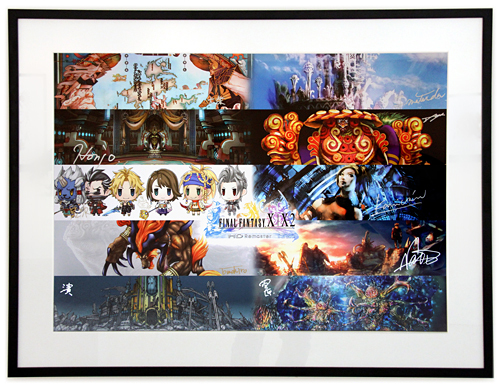 Signed Art Panel
Share this Item
Art Height:
23.0" (58.42 cm)
Art Width:
32.0" (81.28 cm)
Frame Height:
30.5" (77.47 cm)
Frame Width:
40.0" (101.6 cm)
Paper Type:
Fine Art Photo
This piece is signed by Yusuke Naora, Isamu Kamikokuryo, Honjo Takashi, Hasegawa Tomohiro, Dairaku Masahiko, Izumisawa Yashuhisa, Sagawara Mizushi, Hama Eiichi, Tsukamoto Tetsu, & Matsuda Toshitaka!
More Views
Bidding
Note: You must refresh this page to see the current high bids. Please enable javascript and turn off popup-blocking in your browser to place bids.
Current Bid:

$1,600.00

by W29555