Previous Piece Look At This, Look At That: A Tribute to Dr. Seuss (All) Next Piece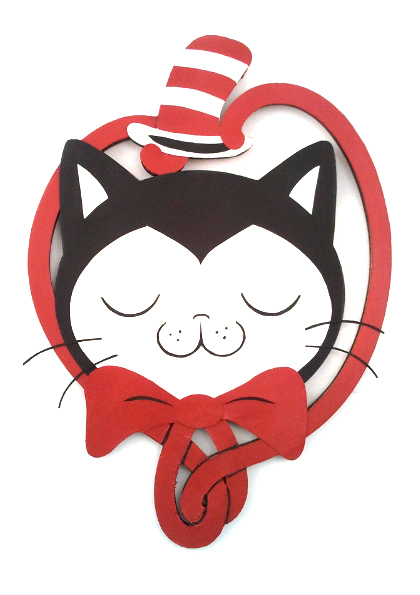 Look at Me!
Share this Item
Art Height:
8.5" (21.59 cm)
Art Width:
6.0" (15.24 cm)
Art Depth:
0.25" (0.64 cm)
Options
Kevin Chan is a local freelance designer, illustrator, and crafter who graduated with a BFA in graphic design from Cal Poly Pomona. Most recently, Chan received the Certificate of Typographic Excellence from Type Directors Club in the TDC57 Communication Design Competition, and will be included in the Type Directors Club Annual, Typography 32. His work can be seen regularly here at Gallery Nucleus and Flock Shop.
I want this as a print!
We can't promise prints for every piece, but if the interest is high, it may be an option.