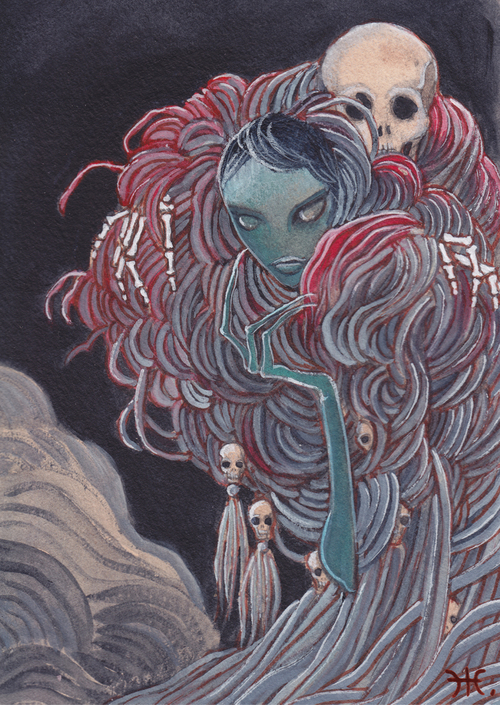 Starry Yaga 1 of 3
Share this Item
Art Height:
7.0" (17.78 cm)
Art Width:
5.0" (12.7 cm)
Medium:
Watercolor and acrylic on arche's
The triptych is titled Starry Yaga, Skeletal Leg. The series is inspired by Baba Yaga, who appears in many Russian Fairytales. She is a witch, cannibal with iron teeth and skeleton legs. She lives in a hut deep in the forest.
More Views
Options
I want this as a print!
We can't promise prints for every piece, but if the interest is high, it may be an option.